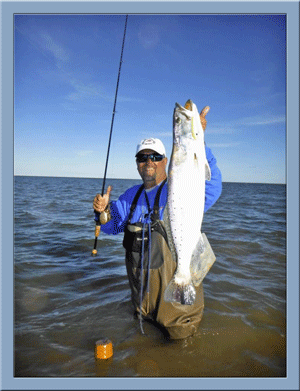 Captain Lee Warmke is a USCG and Texas Parks and Wildlife licensed guide with 30 Years Experience
Captain Lee has been fishing Matagorda Bay exclusively for over 30 years. Fishing trips consist of 1/2 day to full day, night fishing with generator and lights, and fishing 15 – 25 mile off shore.
Special trips such as 1/2 day duck hunts and 1/2 day fishing are also available. Trips are based on weather and seasonal fishing patterns.
Captain Lee loves the sport of fishing and especially enjoys teaching the sport to others.
Don't miss out – Let Captain Lee tailor a trip especially for you.